GSM Signal Booster Repeater 900 1800 2100 Mhz Tri Band GSM
Cell Phone Signal Booster

GSM DCS WCDMA 900/1800/2100MHz

Tri-Band Signal Booster Repeater for 2G 3G 4G

Cell Phone Signal Amplifier for Home/Office
Description
Product Description
GSM Signal Booster Repeater 900 1800 2100 Mhz Tri Band GSM
A mobile phone signal repeater provides the ultimate solution in any area where cellular communications can not work well due to a lack of signals.
The repeater device features easy installation & operation, a built-in indoor antenna, and no interference.
It could also improve indoor electromagnetism environments, protract cellular battery life and reduce radiation of cellphones. A mobile phone repeater is ideal for house, home, office use.
our cell phone signal boosters work with all cellular telephone technologies and networks used in North American USA & Canada, The only exception is that of Push-to-Talk (PTT) networks which is one wireless telecom service platform that is being phased out already.
Basically, all our signal boosters are GSM signal boosters because they cover 698 MHz to 1755 MHz frequencies and bands that encompass the GSM network being used by several mobile service carriers in Canada and United States.
Furthermore, those frequencies also cover other wireless networks including CDMA, WCDMA, EDGE, HSPA+, and EVDO.
Tri-band repeater 900,1800, 2100 GSM repeater DCS WCDMA 2G 3G 4G repeater LTE cellular Signal Booster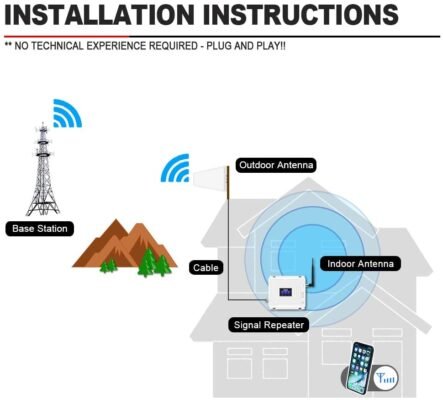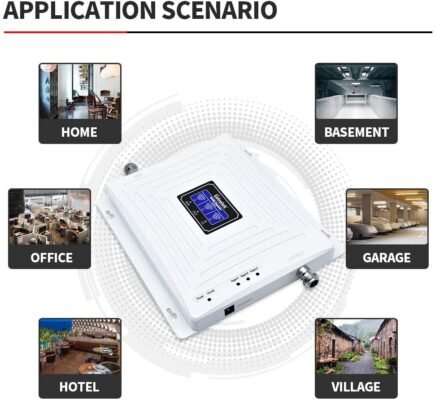 Cell Phone Signal Booster GSM DCS WCDMA 900/1800/2100MHz Tri-Band Signal Booster Repeater for Asia Europe 2G 3G 4G Cell Phone Signal Amplifier for Home/Office
 Work for 900MHz+1800MHz+2100Mhz!! Before bid, please check the signal frequency of your place first. Otherwise, it will never work!! (There are 4 combination bands for you to choose from!)
 Tri-band cellular signal repeater improves your mobile signal, no more bad reception, no more dropping calls!! LCD display helps you monitor your real-time signal status.
Coverage up to 3000sq.ft.without obstacle.Improve 2G 3G 4G cell phone signal in your home/office/basement/village. Guarantee to improve your existing connection across multiple devices simultaneously.
 All the components needed for installation are in the box!! No technical experience required – The English user manual will guide you through all accessories and provide step-by-step instructions for installation.
GSM Signal Booster Repeater 900 1800 2100 Mhz Tri Band GSM
you can check more of siemon products from our website